We've only just met and I'm already giving you a tour of my room?
I'm actually leaving Florida for a month in a couple of days and figured it was best to introduce you guys to my playground. I am in love with the idea of having a work space that I can zone out and just let my imagination flow. Since I draw for a living, I made sure to have a plethora of inspiration just within reach.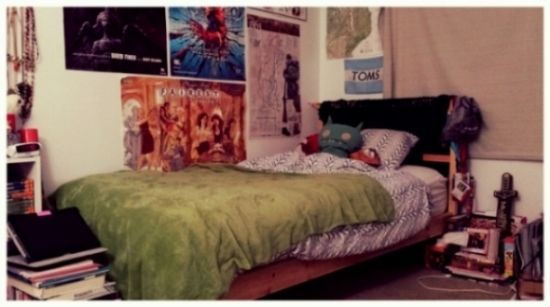 Fun Fact: I can't sleep without a nightcap or my UglyDoll Ice Bat.
I am obsessed with candles. Growing up my mom would often cook and the smell would consume our cozy little house. So, naturally my counter for the scent were candles and I haven't stopped buying them ever since. It also helps when you have two dudes living with you.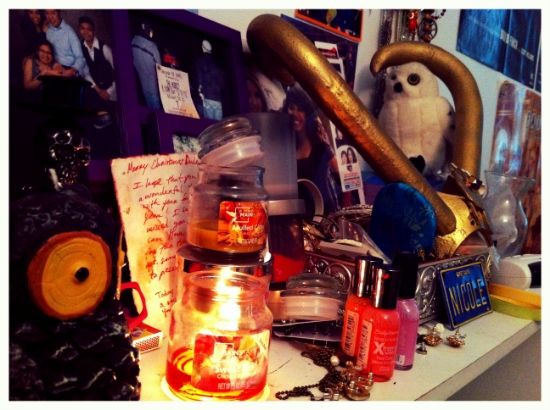 Lady Loki was my first cosplay. I often wear the horns when I need something from the roomies.
I like to keep my work space fairly clean and when I say "clean" I really mean with enough room to work on. My wall is plastered with pictures/design I find most interesting and of course the occasional fanart from my favorite movies/shows. I also used to work for my school's library so I brought home a lot of books from the collection that needed retiring.
The oldest book in my collection is actually a copy of Arabian Nights that dates to 1901.

I also collect vinyl designer toys. It all started about five years ago when I stumbled on my first
Dunny
at a store in Portland, OR. I flipped him over to look for his patent and what I found instead was a crude painting of a
limb
. Needless to say I bought him and my collection has been growing ever since.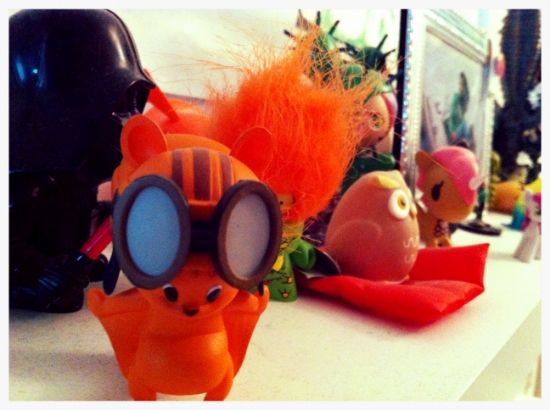 The squirrel is named Skiddlyboop and is one of the characters from a toy line I used to work for.
I seriously have so much stuff in my room that everyone else thinks is clutter. I don't have a side table at the moment, so everything by my bedside is what I consider to be a necessity for an occasional insomnia attack.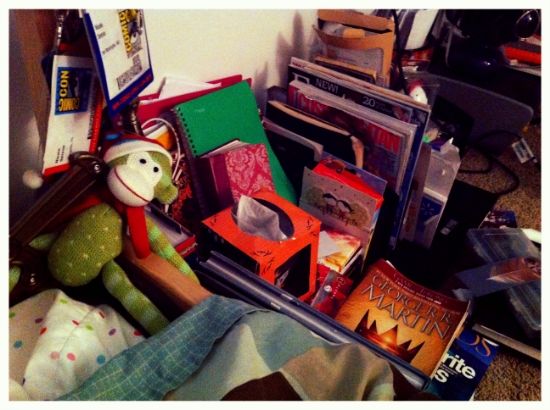 I have yet to finish George R.R. Martin's A Clash of Kings thanks to my other distractions.
I hope to do another room tour later on when I have more pieces added into my odd collection. This is in hoping I get a bigger place once I find the right studio to work for and actually get the right furniture for my stuff.