If you're as frugal as I am, you always find yourself digging for coupons in your purse just before heading to the cashier.
One of my favorite stores to hit whenever I'm in the mall is Bath & Body Works.
Thankfully they have a plethora of ways on how you can save. The methods I am about to list is what often I use and know work 99% of the time.
The 1% is just due to internet loss in some stores and you can't access online coupons
.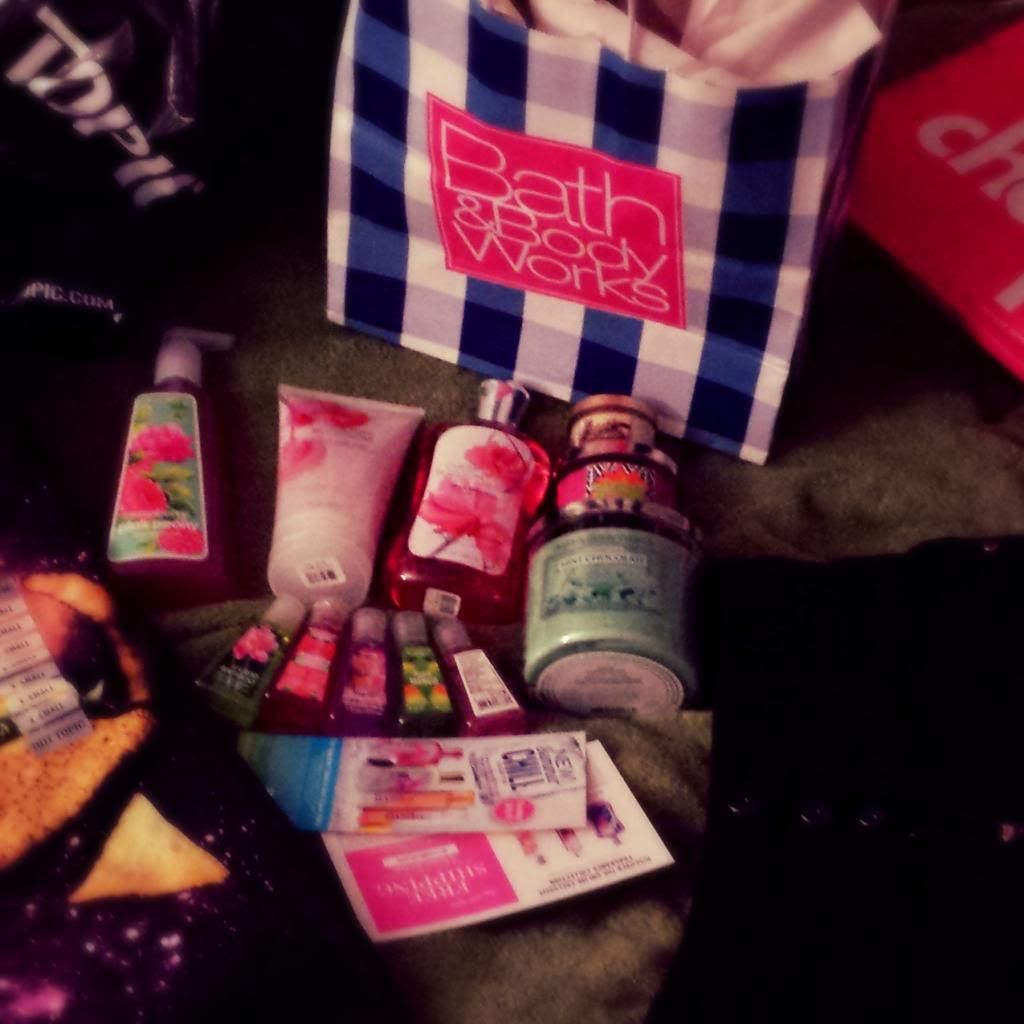 First thing you should do (if you haven't already) is sign up for their newsletter. There's two ways you can do this. Usually a sales associate will ask you if you've already signed up. If not, you'll have the option to (you won't get any coupons right away). Once you're signed up your email, you will automatically get updates every time they have a new deal at the store. Also, make sure you also are getting
mail coupons
that are getting physically mailed to your house.This is usually what I use whenever I am in the store because I didn't need to print anything and the deals are already laid out in the coupon book for you. Best part of the coupon books is they almost
always
have a coupon for a
free item
.
The second thing you should ALWAYS do is the review that is attached at the bottom of your receipt. This is the most beneficial coupon that you can get from the store. Follow the instructions on your receipt and go to
this
website. Fill in the survey that will generally take 10-15 mins of your time, if not sooner. Then once you get the code at the end of the survey, write it down where it says '
validation code
' on your receipt. Voila! You've got yourself a $10 off your next $30 purchase. The best thing about these receipt coupons is
THEY NEVER EXPIRE!
I usually wait until their Semi Annual Sales to whip out my receipt coupons, that way I can get as much stuff as I can for little money.
If you're on the go and haven't gotten any coupons from BBW lately and you have a smartphone, make sure to google for any available coupons. My keywords usually contain:
Bath & Body Works coupons 2013.
But to help you with any inconvenience, here's a coupon that is expiring in
08/04/2013
:
If you want to see what I got, go check out the
Part 2
of my Shopping Tips+Haul video. Hope this helped save you guys some extra cash!