So I was in an outlet mall with my family and we ended up inside Aeropostle. After an hour, I didn't really find anything that I wanted until some Nail Stickers caught my eye. Maybe they were new but I don't remember Aeropostle to be carrying Nail Stickers before. When I found out they were on sale, I thought I'd give them a try. They were 2 for $5 and had only a couple of designs available.
So this is one of the two stickers I got. It was the only one that had a pretty girly design and I thought it could go well with most of my outfits.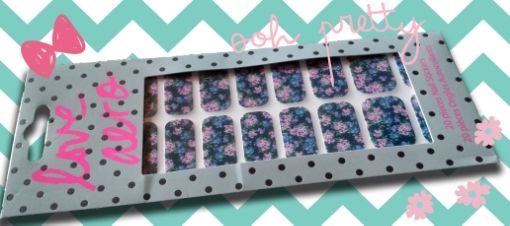 I usually only use the smallest stickers since I have baby hands, lol.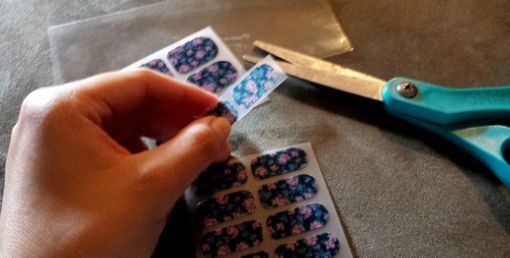 I cut the tips that I know my fingers can't reach to save as french tips for later nail art. That way I can have two uses for one set of Nail Stickers!
I decided to use my Sally Hansen Nail'd It for one of my fingers to mix it up a little.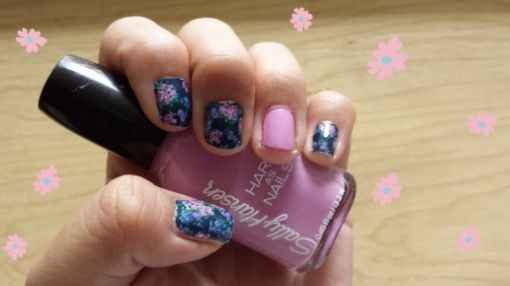 The Nail Stickers turned out cuter than I thought. They stick quite well after adding a top coat as a seal. Although after a couple of hours the tips on some of my fingers had started to peal a little. It could also be on my part since I've been digging around in my forest of a purse a lot and or because I rushed my top coat a bit. Either way I would say it's a good bargain at the moment but if I had to buy it at regular price, I would probably just pass and opt for a more expensive yet trusted brand.