I am excited to share probably my favorite place in the whole world. I know that's a pretty strong statement considering I have yet to go to Scotland or Greece (or pretty much my whole "Wanderlust" album on pinterest...) but that's besides my point. I have been visiting Newport, Oregon every year for almost six years now with my family and our friends. Even though we go to the same place, stay at the same hotel and do the same activities, I somehow still find something new.
I will take you through what we often do, give and take a couple of new things since most of the teens are a bit grown-up.
We always stay at
Embarcadero Resort Hotel and Marina
because they have a private dock for fishing and crabbing. This is the view from the docks where you can walk along the marina and view the private boats and occasional seals.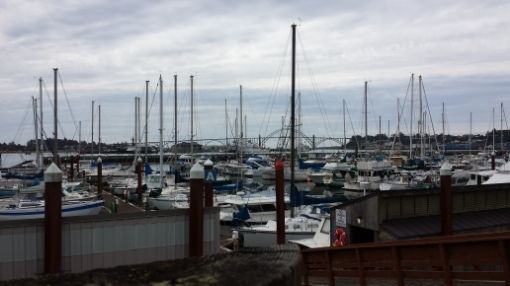 There is still one baby left in the gang and she is turning nine in a couple of weeks. I had already turned down swimming with her so when she begged me to help her build her tree house, I jumped right in. I mean, it's Legos, how hard can it be?....Apparently very much! HAVE YOU SEEN THESE CONTRAPTIONS? I had to resort to the instruction manual which no child should have to do.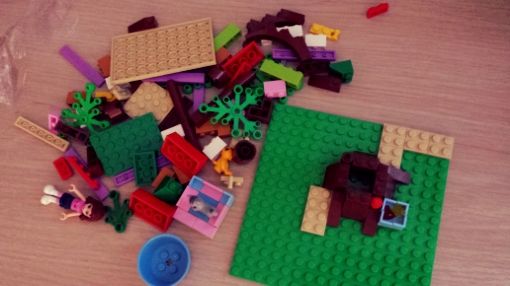 Anyways, after a million years of building the Da Vinci Code we managed to finish the Lego Tree House. My brother (on the left) then rescued me with a boat rental so that we can go fishing, big kids style!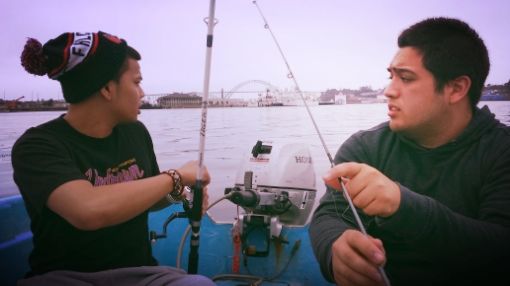 By the time we got back to our place the sun had already gone down and the view was breathtaking. We went down to the docks after dinner to go crabbing and fishing some more.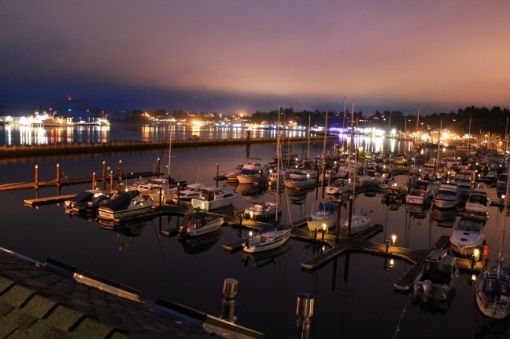 We checked out the next morning and hit the touristy part of town for some fresh fish. There's a Ripley's Believe it Or Not and an Underwater Aquarium that's pretty popular. We stopped by the arcade and one of the prizes was this cute little mask.
While everyone was still gambling away pocket change, I opted for a classic mood ring that I was falling in love with. I just love it's shape!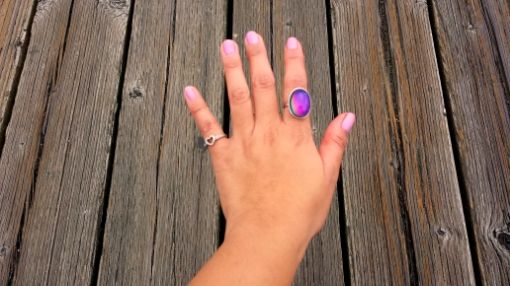 And of course what classic seaside town will you visit without a trip inside an old fashion ice cream shop? With my luck, I managed to snag two scoops because my original Mint Chocolate Chip choice didn't have enough.
On our way back to the cars, we said our adieu to these noisy lions. You can hear them wailing all the way from the highway! I can only imagine the people staying at the hotels just steps away from their docks.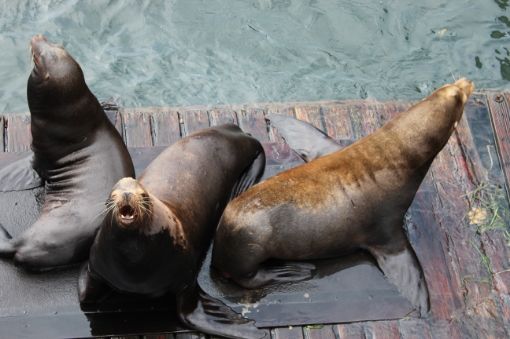 We ended our day at
Chinook Winds Casino
. I'm not much a gambler and I hate casinos for their strong cigarette smells. But I couldn't sit around in the car while they have fun so I chose to waste only a dollar. I guess Lady Luck was smiling at me that day because I managed to win $5!
Newport Oregon is a beautiful beach town with charming locations. It literally forces me to just take the time and breath it all in. It's a nice break from any chaos and stress.
I want to go back already!