So I finally invested on a tablet of my own. I've been using my roommates ever since my first one died but taking it with me for a month seemed unfair. I also couldn't possibly wait a month before doing work so I went and grabbed one when I came home.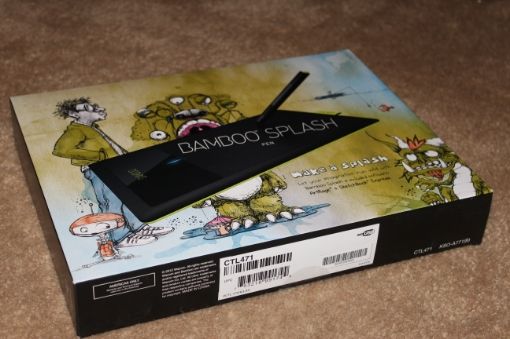 I picked the smallest one they had because of the price. It was the cheapest one and I have heard praises about the brand itself. Besides, I was already use to the small size considering both of my past ones were also small tablets.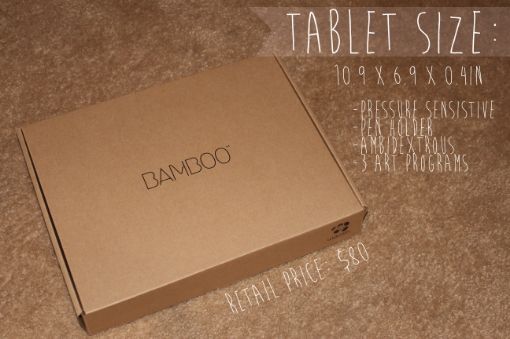 My mom tried convincing me to get the next size up which, I would think, have better features. But I heard a good artist once say, "It's not the tablet that makes a good artist. That's like saying it was the camera that shot a good photograph." Anddd, I didn't feel like paying a $100 more lol.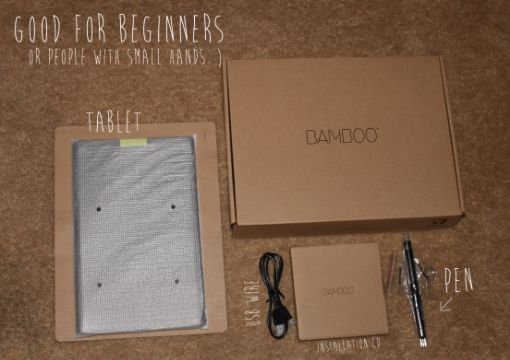 Cookie seems to approve of my choice. Expect a post on my trio of cats soon! I bought my tablet at
Best Buy
but you can also check out
Wacom
for more of their products.