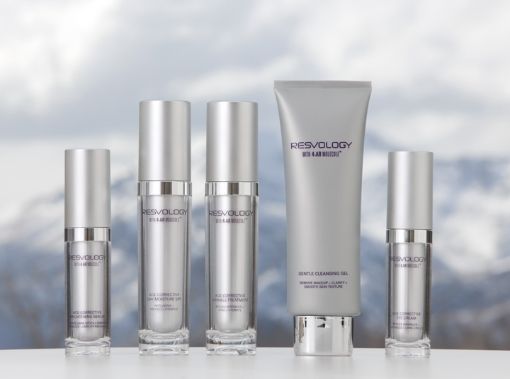 When it comes to baggy eyes, I am a poster child for this unbearable curse. I have tried everything from regular sleep schedule to every color correction makeup (which are
all
a waste imho) out there. When I saw
Resvology
, I didn't know anything about them. One thing I did know is that their success rate for reducing fine lines and dark circles were incredibly high. When I had the opportunity to review one of their products, I was so hopeful that
maybe
this just might do the trick!
Sample product sizes compared to Resvology box.
The Unique Solution:
Hydrating and rejuvenating anti-aging eye cream infused with active peptides, botanicals and the multi-patented 4-AR Molecule™, clinically-proven to help fuel healthy gene activity by 330%. Safe for all skin types, this lightweight formula helps minimize fine lines, wrinkles and crow's feet, improves skin firmness, deflates puffiness and brightens dark circles.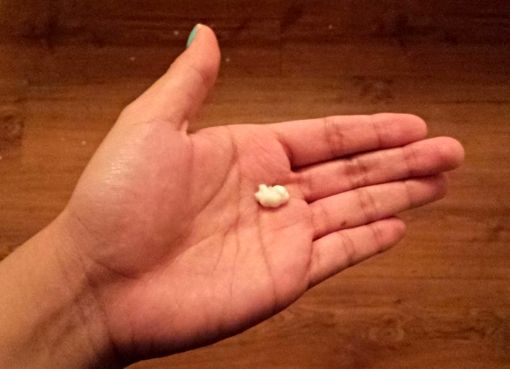 Benefits:
- Minimizes crow's feet, fine lines and wrinkles
- Reinforces skin firmness and elasticity
- Deflates puffiness and brightens dark circles
The Exclusive Actives:
- 4-AR Molecule™
- Oligo Tetrapeptides
- Panthenol
- Barley, Sandalwood & Olive Extracts
I received the Resvology
Age Corrective Eye Cream.
The application was very smooth. You really only have to pump once to get enough for both eyes which is pretty incredible because this little thing could last awhile! Although I wasn't consistent on applying it everyday, I did notice a significant softness around my eye area. Also as you can see below, the area around my eye has started to get
lighter
.
And the award for the most unattractive face shot goes to this! Lol oh for the sake of blogging....

Before After
Rating:
Pro: Generous bottle size, smooth application, product actually working!
Con: lack of instructions on application.

Overall Resvology is an amazing product. Even after just one application I felt my skin perk up and

immediately felt smoothness around my eye area. I normally wouldn't spend my money on expensive "baby bottle" skin products with a promise of ever lasting youth but Resvology has proven that they are not only affordable but their product works. Check out their website and Facebook for more information!
*This is a Sponsored Post